And I am just started to plan out our holidays for this year! (That rhymed I know!) Anyway, one thing I am always on top of is getting our holiday cards out. Mr. A and I have not done an official holiday card together as a family so I am especially happy about it this year. The pressure is on to make sure they look just right. Plus now that we are married we have to send them to both sides of the family and that means I have to send them to both sides of the family! I have been looking into our options and have decided that
Shutterfly
is the way to go! I have used
Shutterfly
before to make our fabulous guest book, and I have ordered holiday cards for my boss before with them. I know they come out so cute and fun! I have decided that custom made holiday cards (made by me of course) are just out of the realm of possibility this year. We have so much going on and this website takes out all the guesswork! They have so many great options for us and we love all of their products so this is a great alternative to the time consuming project it normally is.
I am totally loving their
Christmas Cards
, this one is a great possibility because I can use lots of pictures from the year (including some from the wedding of course) but still have our sentiment come through.
We do have many friends and family who don't celebrate Christmas though, so maybe a more generic
holiday card
would work best?
And I love that I can spend some time Christmas shopping on their site too. They have really cute
photo books
and
calendars
, which are always a big hit with the family.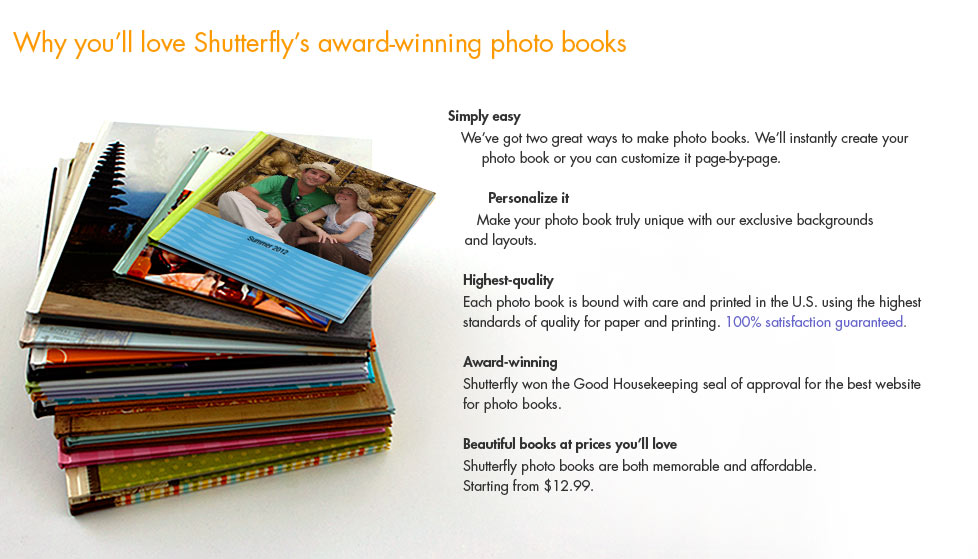 I was thinking we could put together one for each set of parents as a gift. I know they would love to get something so personal.
I am so looking forward to working on this fun project this weekend!
Attention all bloggers: Did you know you can earn 50 free holiday cards from Shutterfly? If you post about their products and services on your bog you can get this free gift! It only takes a minute and the free cards are a great deal. Newlyweds budgets are tight and this is a big help this holiday season!
So get started today
!